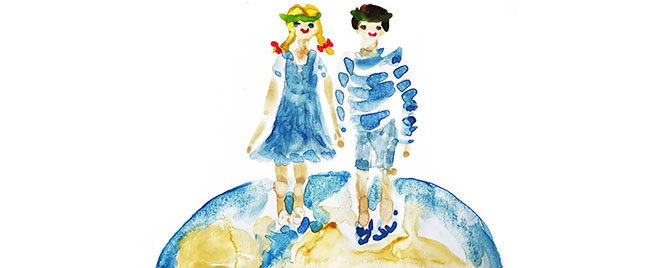 Children
Atlas correction for your child: the right balance for one's whole life
The AtlasOptimal® treatment is a safe and gentle procedure. It is therefore suitable for your child as well. The massage is optimally adapted to the more delicate neck muscles and the smaller necks of children, and particularly babies and toddlers. The CE-certified massage device that is used has been specifically designed to make uncontrolled and excessive force impossible.*
My many years of experience in treating babies, toddlers and older children have shown that a misalignment of the atlas vertebra can lead to diverse symptoms and developmental disturbances. Among these are physical symptoms such as headaches, dizziness and abnormal posture. At the same time, a misaligned atlas can lead to disabilities such as concentration problems, heterophoria and articulation difficulties.
The optimal position of the atlas vertebra forms the basis for the wellbeing of your child.
*Atlas correction is scientifically disputed and is not recognised by conventional medicine. The effects described are based solely on practical experience. According to the recognised rules and principles of scientific research, there is no scientific proof of the effects. The process of atlas correction is always dependent on individual patient factors. A concrete effect can therefore not be guaranteed.
Time for your child: palpatory findings in babies and children
In babies and children, it is important to take a sensitive approach, as this is the only way to palpate the small cervical vertebras, so as to ascertain their position precisely. It is particularly important to me to build up a trusting relationship with your child right from the start. That is why I will explain to him or her precisely what I am doing in the palpatory examination and later during the treatment. In addition, your child can have a look at the massage device beforehand. Your child can also sit on your lap for the palpatory examination and the treatment.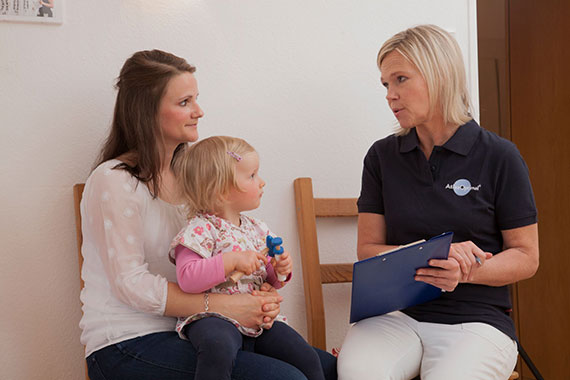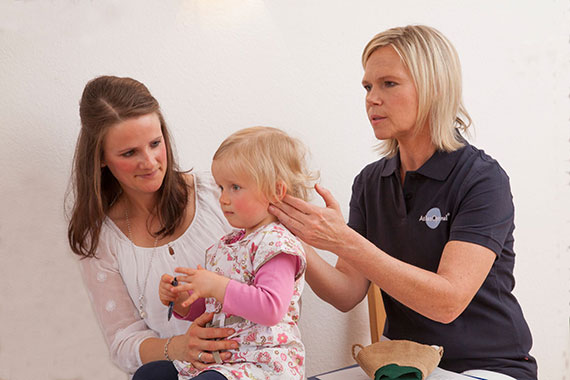 Exchange of experience with experts in different disciplines
It is a particular priority for me to advise you in detail and offer your child the best possible treatment. I therefore exchange ideas with a variety of experts, for example opticians, occupational therapists and speech therapists.
Our children carry the world: The story of Atlas and Optimalia
You are now leaving this website and will be directed to Youtube: